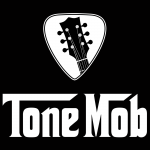 This is a big one! Kevin Dye from Gates came on the podcast to discuss music creation, self employment, exercise, mental health, mixing and a whole lot more. We seriously went all over the place with this one, there is something for everyone on this one. Enjoy!
Check out his band Gates
TEXT ME (503) 751-8577
Support the show and get extra episodes over at Patreon.com/tonemob.
You can also help out with your gear buying habits by purchasing stuff from Tonemob.com/reverb Tonemob.com/sweetwater or grabbing your guitar/bass strings from Tonemob.com/stringjoy
Release your music via DistroKid and save 7% by going to Tonemob.com/distrokid