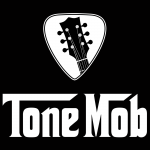 On this episode, we actually get some real knowledge dropped on us! Scott is an acoustic engineer and podcaster with a deep knowledge of how sound actually functions in the real world. We dive deep into some high level solutions for your average guitarist, or home recording enthusiast.
I think you are really going to enjoy this episode. It is an absolute delight.
Listen to his podcast HERE
Hire him for your acoustic jobs HERE.