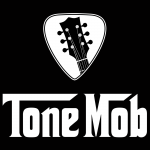 We have John from Taking Back Sunday on the show this week. We go over his musical back story briefly, along with his gear journey that he took along the way.
We also talk about song writing approaches, studio vs road gear, digital vs tube amps, his views and advice for younger artists/bands, and a whole lot more. This is a very fun episode. I think you'll really enjoy it!
You can follow John on Instagram HERE.
TEXT ME (503) 751-8577
Support the show and get extra episodes over at Patreon.com/tonemob.
You can also help out with your gear buying habits by purchasing stuff from Tonemob.com/reverb Tonemob.com/sweetwater or grabbing your guitar/bass strings from Tonemob.com/stringjoy
Release your music via DistroKid and save 7% by going to Tonemob.com/distrokid