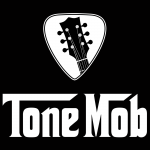 It is not every day you get the opportunity to sit down with a rock'n'roll legend! On this episode I sit down with Mike to talk about what life was like for him. We talked about his boost pedal, their involvement with Sunn Amps, being interrogated by the FBI and a whole lot more!!
Make sure you check out this episode's fine sponsors Sinasoid!!
If you need more of this, there are hours of listening over on Patreon!!
Last, but not least there is Tonemob.com/reverb for putting some wind in the sails on every purchase you make through Reverb. It costs you nothing extra and helps out tremendously.