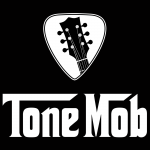 Now time for something a little different! People have cited this early episode as one of their favorites. I went back and listened to it recently, and while I'm a little wooden as a host, Rob is extremely candid and shared a ton with me. He is a treasure. We have so many new listeners, that I thought it might be a good idea to throw this back into the feed. Enjoy!
Make sure you check out this week's fine sponsors, Gunstreet Wiring Shop, and the Fear The Riff Expo!!, and Creation Music Company
If you need more of this, there are hours of listening over on Patreon!!
Last, but not least there is Tonemob.com/reverb for putting some wind in the sails on every purchase you make through Reverb. It costs you nothing extra and helps out tremendously.