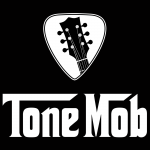 Dark figures, aliens, bright lights, TAKING CARE OF YOUR BUSINESS, and a whole more. Seriously, this episode is amazing. If you want to hear about aliens, old Italian men offering people shrooms, sleep paralysis, and who knows what else….. Its all on this one. You do not want to miss it. Seriously.
Check out Yvette's MUSIC and her Instagram
Support the show and get extra episodes over at Patreon.com/tonemob.
You can also help out with your gear buying habits by purchasing stuff from Tonemob.com/reverb or Tonemob.com/sweetwater