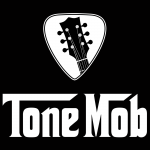 This episode is long overdue! Jessica and I spend the first few minutes gushing about Chris Benson and Benson Amps. Then we get into how she got started playing, her approach to gear, her musical influences, and a whole lot more. This is a truly killer episode, I think you'll really enjoy it.
Check out Jessica's music HERE
Support the show and get extra episodes over at Patreon.com/tonemob.
You can also help out with your gear buying habits by purchasing stuff from Tonemob.com/reverb or Tonemob.com/sweetwater