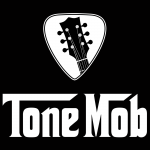 Can some of my very favorite analog gear be recreated in the digital space? Admittedly, I was very skeptical when my friend Chris Benson released a plug-in. But after experiencing it for myself, I had to get Taylor Larson on the show!
Taylor is a renowned producer, an avid gear junkie, fellow Benson Amps fanboy, and co-founder of Mixwave. A company doing some very unique, and interesting stuff in the audio plug-in world.
On this episode, we dive into his story, and what made this project so special. Enjoy!
Check out Mixwave
TEXT ME (503) 751-8577
Support the show and get extra episodes over at Patreon.com/tonemob.
You can also help out with your gear buying habits by purchasing stuff from Tonemob.com/reverb Tonemob.com/sweetwater or grabbing your guitar/bass strings from Tonemob.com/stringjoy
Release your music via DistroKid and save 7% by going to Tonemob.com/distrokid