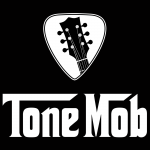 On this record I'm talking to Joe and Jake from Old Currents. We get heavy into the gear talk, but we also explore the rather unique musical climate that permeated their home town. We get goofy, nerdy, and everywhere in between! I think you are really going to enjoy this episode.
Give them a follow on Instagram.
Here is a link to Glitchers Van Fund
TEXT ME (503) 751-8577
Support the show and get extra episodes over at Patreon.com/tonemob.
You can also help out with your gear buying habits by purchasing stuff from Tonemob.com/reverb Tonemob.com/sweetwater or grabbing your guitar/bass strings from Tonemob.com/stringjoy
Release your music via DistroKid and save 7% by going to Tonemob.com/distrokid