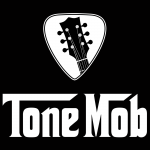 Do you like scary music movies? How about discussions about human nature? An Ibanez Talman Tele???????? Song writing? Music? This one was a a TRIP. Yvette and just let this conversation flow from one place to the next. I really, really enjoyed this conversation and I'm so happy that we were able to do it despite the technical difficulties.
Make sure and follow her on the socials and check out her music HERE.
TEXT ME at (503) 751-8577
Support the show and get extra episodes over at Patreon.com/tonemob.
You can also help out with your gear buying habits by purchasing stuff from Tonemob.com/reverb or Tonemob.com/sweetwater