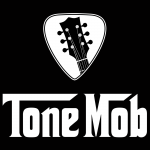 Joe Branton from the band Polymath and the most excellent Guitar Nerds Podcast returns to the show to talk about this wild year and get very down a detailed with his particular tastes and interests in music. This, as always, was a great time. Make sure you check out the Guitar Nerds Podcast wherever you are listening to this!
TEXT ME at (503) 751-8577
Support the show and get extra episodes over at Patreon.com/tonemob.
You can also help out with your gear buying habits by purchasing stuff from Tonemob.com/reverb or Tonemob.com/sweetwater