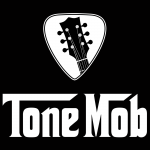 It was a great pleasure to chat with KG on this episode of the podcast! Kyle has played with Jack Black in Tenacious D, his own project The Kyle Gass Band, and a whole lot more! We talked about some his favorite guitarists, the history of the band, show business, potentially going electric and a whole lot more! This one was a great time, and I think you'll really enjoy it!
Follow Kyle on Instagram
TEXT ME (503) 751-8577
Support the show and get extra episodes over at Patreon.com/tonemob.
You can also help out with your gear buying habits by purchasing stuff from Tonemob.com/reverb Tonemob.com/sweetwater or grabbing your guitar/bass strings from Tonemob.com/stringjoy
Release your music via DistroKid and save 7% by going to Tonemob.com/distrokid