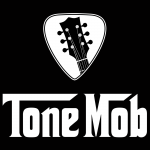 Philippe is back and on this episode we discuss his recurring bit Cocaine Man, whether Telecaster's with Bigsbys are like bowling shirts, Larry The Cable Guy, Andrew Dice Clay, KISS, and a whole lot more.
This is seriously a riot of an episode. You are in for a real treat!
Check out his pedals HERE.
TEXT ME (503) 751-8577
Support the show and get extra episodes over at Patreon.com/tonemob.
You can also help out with your gear buying habits by purchasing stuff from Tonemob.com/reverb Tonemob.com/sweetwater or grabbing your guitar/bass strings from Tonemob.com/stringjoy