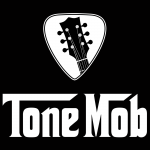 This episode is sponsored by the wonderful folks over at Sinasoid. They are the bringers of fine cables, and fine times! Make sure you check them out and show some love!
We are also sponsored by Keeley Electronics! Specifically the new Compressor Plus, which has become my new "always on" pedal of choice, and I'm not even a compressor guy! Go scope out some demos of this thing. It's seriously impressive.
Cole Duke from the mysterious podcast known as The Gear Slum stopped by today. We spent the episode discussing our different relationships with gear, the weird world of podcasting, random stuff, burritos and so much more. We went a little long, but I think it is very worth it. Enjoy!
Listen on iTunes
Listen on Soundcloud
Listen on Stitcher