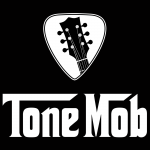 This episode is sponsored by The Sound Parcel. If you want to rent some wicked and uncommon music gear, the Sound Parcel is the place to go. Enter code TONEMOB to save yourself a few bucks, and try some crazy stuff out!
This episode is also sponsored by the wonderful gents over at Sinasoid! These are the guys to go to for all your cabling needs, wants and desires. Hit them up for a fistful of Sliver patch cables and save some space on that pedalboard.
Today, I sit down with Brian to discuss a wide range of things! Including, but not limited too gain juice, germanium transistors, fuzz pedals, fuzz pedals, the weather, and a whole lot more!
Listen on iTunes
Listen on Soundcloud
Listen on Stitcher