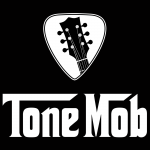 This episode is sponsored by Sinasoid and SolidGoldFX! Two of my very favorite companies in the business. Check out their fine wares at those links.
This episode features a nice long road trip with my bandmate, fellow tone nerd, and one of my best friends, Jeston Porter.
We talk gear, our musical beginnings, guitar straps, System Of A Down, my past drumming experience, Gravy Train and yup, there is plenty of wonderful roadnoise!
Listen on iTunes
Listen on Stitcher
Listen on Soundcloud