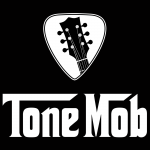 Headstock breaks, holes in solidbody guitars, bodily fluids on instruments and a whole lot more. On this episode we get into everything from Green Day to shoegaze to working on your hero's instruments. You are really going to enjoy this one!
Check out their guitars on their website HERE.
And their repair work HERE
TEXT ME (503) 751-8577
Support the show and get extra episodes over at Patreon.com/tonemob.
You can also help out with your gear buying habits by purchasing stuff from Tonemob.com/reverb Tonemob.com/sweetwater or grabbing your guitar/bass strings from Tonemob.com/stringjoy
Release your music via DistroKid and save 7% by going to Tonemob.com/distrokid