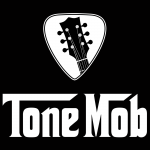 This episode is on fire! Big KO is a producer, guitarist, DJ and just general renaissance man. We talk about about his rich musical backstory, the merging of cultures, and how he ended up working with one of his musical heroes, Darryl "DMC" McDaniels.
This is one of the best episodes I have done in quite a while. I think you are going to love it.
Give him a follow on his Instagram.
TEXT ME (503) 751-8577
Support the show and get extra episodes over at Patreon.com/tonemob.
You can also help out with your gear buying habits by purchasing stuff from Tonemob.com/reverb Tonemob.com/sweetwater or grabbing your guitar/bass strings from Tonemob.com/stringjoy
Release your music via DistroKid and save 7% by going to Tonemob.com/distrokid