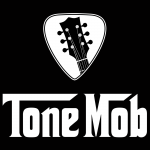 Scott Mellinger is a guitarist in the band ZAO. I have been a big fan for a very long time, so this was a really big treat for me!
We talk in depth about the "Get Back" documentary, their "Ship of Theseus" situation with the band, his love of the Marshall JCM 800, analog delay pedals, modern recording technology, Maxon Pedals, Craiglist gear scores, Adam Jones Les Pauls and a whole lot more! This a super rad episode and I think you are really going to enjoy this.
Check out the band at their Bandcamp page HERE, and Scott's personal Instagram HERE.
TEXT ME (503) 751-8577
Support the show and get extra episodes over at Patreon.com/tonemob.
You can also help out with your gear buying habits by purchasing stuff from Tonemob.com/reverb Tonemob.com/sweetwater or grabbing your guitar/bass strings from Tonemob.com/stringjoy
Release your music via DistroKid and save 7% by going to Tonemob.com/distrokid