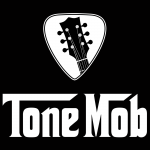 We all hear the word "producer" and I think very few of us really know what that means. Anthony J. Resta has produced records for a huge variety of artists for over three decades, so I feel like he is a perfect person to educate us. We talk about what that means to him, FUZZ PEDALS, the changing technology of the recording world, the importance of the room sounds.
This was a really fun and very educational episode. I hope you enjoy it as much as I did!
Give Anthony a follow on Instagram.
TEXT ME (503) 751-8577
Support the show and get extra episodes over at Patreon.com/tonemob.
You can also help out with your gear buying habits by purchasing stuff from Tonemob.com/reverb Tonemob.com/sweetwater or grabbing your guitar/bass strings from Tonemob.com/stringjoy
Release your music via DistroKid and save 7% by going to Tonemob.com/distrokid