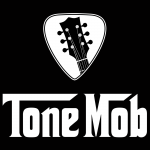 Here it is. The thing I've been working on for months and can't seem to shut up about. Here is my first solo record. I'm working under the name "American Cyclops" and the album title is "Tom, Do You Have Anything Sharp On You?"
It is brought to you by the fantastic folks at Sweetwater. Make sure and show them some love.
You can now stream the record on Spotify, Apple Music, or any of the other major music streaming services.
TEXT ME (503) 751-8577
Support the show and get extra episodes over at Patreon.com/tonemob.
You can also help out with your gear buying habits by purchasing stuff from Tonemob.com/reverb or Tonemob.com/sweetwater