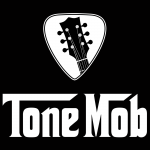 Been super excited about this one! If I Die First sprung up on my radar last year and their debut EP has been in my ears on a regular basis for months now. Perfect post-hardcore/screamo vibes. Nedarb and I have been chatting on the internet for a bit, and decided we should do an episode!
Check out the video for Where Needles and Lovers Collide here. And stream the EP wherever you stream for those perfect 2007 vibes.
TEXT ME (503) 751-8577
Support the show and get extra episodes over at Patreon.com/tonemob.
You can also help out with your gear buying habits by purchasing stuff from Tonemob.com/reverb or Tonemob.com/sweetwater