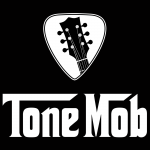 The fanboyism is strong on this episode! This time I sat down with Kurt and discussed his tonal evolution, his approach to recording/producing, his use of the Line6 Helix, and a man who eats nothing but pizza for a month straight. This is excellent. You are not going to want to miss this. Check out Converge stuff right HERE and Kurt's own stuff HERE.
If you liked this episode, Kurt spent some extra time and hung out with me on Patreon!! Check it out if you need a little more of this.
Make sure you check out this week's fine sponsors, Gunstreet Wiring Shop, Sinasoid, Stringjoy and Walrus Audio.
Here is the Author and Punisher record we discussed
Last, but not least there is Tonemob.com/reverb for putting some wind in the sails on every purchase you make through Reverb. It costs you nothing extra and helps out tremendously.
Listen on iTunes
Listen on Spotify
Listen on Soundcloud
Listen on Stitcher