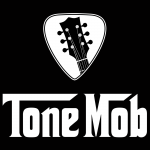 Another hot one for you! This time I am sitting down with Mr. Thomas Erak from The Fall of Troy, Just Like Vinyl and a bunch of other things. We had a great time discussing his upcoming post-apocalyptic, sci-fi, horror music/art project, his recent pedal obsessions, his musical life and so much more. It is a really fun one and I think you are going to enjoy it.
Follow Thomas on Instagram
Check out my appearance on The JHS Show
TEXT ME (503) 751-8577
Support the show and get extra episodes over at Patreon.com/tonemob.
You can also help out with your gear buying habits by purchasing stuff from Tonemob.com/reverb Tonemob.com/sweetwater or grabbing your guitar/bass strings from Tonemob.com/stringjoy