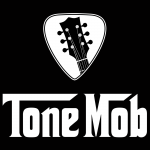 So stoked about this one!!! Emily is a fantastic musician out of Austin Texas. She has a KILLER new signature guitar from Epiphone, and some rad new music on the way! This was a great episode! We talked gear, we talked life, and we touched on a very important issue in regards to women in the music industry thanks to a listener question.
Check out Emily's music HERE
Here is the Harp Project I spoke about in the intro.
TEXT ME (503) 751-8577
Support the show and get extra episodes over at Patreon.com/tonemob.
You can also help out with your gear buying habits by purchasing stuff from Tonemob.com/reverb Tonemob.com/sweetwater or grabbing your guitar/bass strings from Tonemob.com/stringjoy