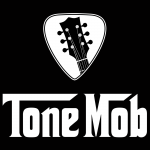 We did it!!! I have been meaning to get The Guitar Geek himself on this show, and we finally made it happen. Andy and I discussed his history as a musician/entertainer, producing content for YouTube vs a podcast, the importance of mental health, and a whole lot more.
This was a truly fun and important episode. I hope you dig it!
Andy's Channel is right HERE
TEXT ME (503) 751-8577
Support the show and get extra episodes over at Patreon.com/tonemob.
You can also help out with your gear buying habits by purchasing stuff from Tonemob.com/reverb Tonemob.com/sweetwater or grabbing your guitar/bass strings from Tonemob.com/stringjoy