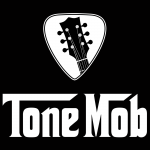 This episode was a blast! Charles is a really cool guy, making really cool amplifiers. We talk about his journey his from the hifi world to guitar amps, their similarities, their differences, and a whole lot more. I think you are really going to enjoy this one!
Check out his amps at his website https://www.silktone.org
TEXT ME (503) 751-8577
Support the show and get extra episodes over at Patreon.com/tonemob.
You can also help out with your gear buying habits by purchasing stuff from Tonemob.com/reverb or Tonemob.com/sweetwater