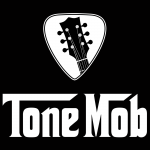 Episode 132- Please Read!
I'm honestly having a bit of a difficult time knowing what to write for this episode's show notes. Jon is a wonderful, optimistic person who has had a mountain of challenges thrown at him in his life. Every time we have spoken, he has been a beacon of positivity despite whatever he was dealing with at the time.
This episode was supposed to release at a different time, under different circumstances, but things have made a change.
Jon is currently in hospice care due to his illness, and as you can imagine, this has placed a serious financial burden on his young family. Please consider donating to his GoFundMe if you at all can, and if you cannot, I totally understand, but please spread the word.
The GoFundMe link is right here:

At the end of the day, we are all we have in this world. Take care of each other.
-Blake
Listen on iTunes
Listen on Spotify
Listen on Soundcloud
Listen on Stitcher