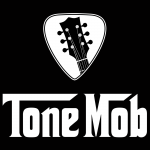 STOKED! Lucero is one of my favorite bands of all time, so it was an honor to sit down with Brian Venable. We get a behind the scenes look at the origins of the band, his take on guitar playing, gear, and life in general.
We also talk about sneaking people into shows, a weird experience with Alternative Press, beer getting poured on my head, wild Philly fans and a whole lot more. This was one of my favorite episodes, and I may have fan boyed a little more than normal.
Check out Lucero at their Website.
Follow Brian on Instagram right HERE
If you would like to do that, TEXT ME at (503) 751-8577
Support the show and get extra episodes over at Patreon.com/tonemob.
You can also help out with your gear buying habits by purchasing stuff from Tonemob.com/reverb or Tonemob.com/sweetwater