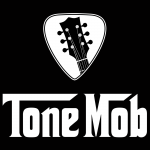 Laura Whitmore is the force behind the Women's International Music Network, The She Rocks Awards, and the head of marketing at Positive Grid. She has had a vast amount of experience in many different sectors of the music industry. We had an absolute blast chatting about the musical landscape of today, some different considerations for artists in this new world, managing professional relationships and a whole lot more.
Dive into it folks, this is a good one!
Check out Women's International Music Network HERE, Positive Grid HERE, and The She Rocks Awards HERE.
TEXT ME (503) 751-8577
Support the show and get extra episodes over at Patreon.com/tonemob.
You can also help out with your gear buying habits by purchasing stuff from Tonemob.com/reverb Tonemob.com/sweetwater or grabbing your guitar/bass strings from Tonemob.com/stringjoy
Release your music via DistroKid and save 7% by going to Tonemob.com/distrokid