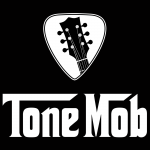 On this episode, Ryan and I sit down to talk about basically everything. We discuss non buttered toast, pedals he can't talk about, he tries to goad me into political discussion and basically everything except guitar gear. It happens sometimes.
Make sure and check out his podcast if you have not already! 60cyclehumcast.com
You can scope out all the Model 001 info and watch the demos right here! Tonemob.com/store
Check out this week's fantastic sponsors Sinasoid and Gunstreet Wiring Shop! They got that stuff you need!
Listen on iTunes
Listen on Soundcloud
Listen on Stitcher