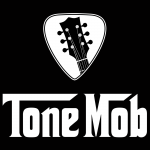 I've been waiting a long time for this!! Finally got to sit down and chat with David Rainger about a whole giant list of things. He is a very cool dude, with a voice that I could listen to for hours. I don't know what it is, but it is awesome. Check out his work at Raingerfx.com.
If you're guitar is needing an upgrade, make sure to check out Gunstreet Wiring Shop. They have everything you need to upgrade the electronics in your guitar, and trust me, the upgrade is worth it!
Also, make sure you visit our show homies Sinasoid! If you've never checked out their wares, then you really owe it to yourself to make that happen. You'll thank me.
Listen on iTunes
Listen on Soundcloud
Listen on Stitcher