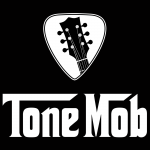 On this episode Tom and I talk about breaking down in the desert, his gear journey, stabilizing 4x12s for jumping off of, Mesa Boogie amps, and a few road stories. And by a few, I mean a lot. Strap in folks. This is a good one.
This episode is brought to you by Sinasoid! Please check out their selection of custom cables. You really will be glad you did. If you can dream it, its very likely that they can do it. Hit them up at Sinasoid.com
We are also brought to you by the Fear The Riff Expo! Loads of awesome gear companies, some serious rock stars, and somehow yours truly is roped into the equation. I'll be there, we'll do some VIP Tone Mob stuff for sure, so stay tuned.
Also, last but not least, the MxPx Kickstarter is now live. Make sure you check it out to see about possibly getting your very own private concert, or a ton of other sweet rewards.
Listen on Soundcloud
Listen on iTunes
Listen on Stitcher