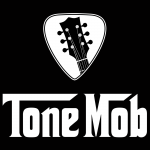 This is it! The episode that smoked the house! Jamie Stillman blames Brady, but how do we really know for sure???
This time I sit and talk with Seth McCarrol and Brady Smith about Blockbuster video, guitar pedals, their days in film school, the process behind creating effects. Awesome stuff from awesome dudes. Check their pedals out at Oldbloodnoise.com
Don't forget to show our awesome sponsors some love. Gunstreet Wiring Shop and The Fear The Riff Expo make this whole thing possible.
Last, but not least there is Tonemob.com/reverb for putting some wind in the sails on every purchase you make through Reverb. It costs you nothing extra and helps out tremendously.
Listen on iTunes
Listen on Soundcloud
Listen on Stitcher