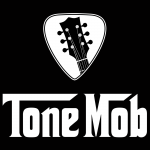 My dude Charles is back for two bonus episodes!! After we hung up our last call, he informed me that there was more to his story than he initially shared. I invited him to come back on and share it with everyone since stories like his have helped others in the past.
It was a long chat, and I'm breaking it up into two parts. You can find Part 2 as the next episode in your feed.
Check out his amps HERE.
TEXT ME (503) 751-8577
Support the show and get extra episodes over at Patreon.com/tonemob.
You can also help out with your gear buying habits by purchasing stuff from Tonemob.com/reverb Tonemob.com/sweetwater or grabbing your guitar/bass strings from Tonemob.com/stringjoy