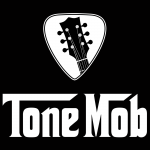 Hello! Welcome to a bonus episode of the show!!! Today is a little different than normal. This is a discussion around working as an independent artist in this weird digital age we are in. De'Von and I are going to be embarking on a journey together to push his musical project Boy Indigo forward, and we would like you to come with us for the ride.
If you would like to do that, TEXT ME at (503) 751-8577
Check out Boy Indigo on Spotify or wherever you get your music
Support the show and get extra episodes over at Patreon.com/tonemob.
You can also help out with your gear buying habits by purchasing stuff from Tonemob.com/reverb or Tonemob.com/sweetwater