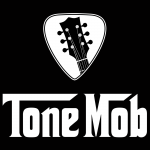 There is a first time for everything! Today I'm talking to Chef Brian Tsao about his career in the culinary industry, touring musically around China, the overlaps that the music industry has with the restaurant industry, his new band, his guitar rig and of course SANDWICH SUNDAYS.
Make sure you check out his YouTube Channel , follow him on Instagram, and check out his band Loss Becomes!
TEXT ME (503) 751-8577
Support the show and get extra episodes over at Patreon.com/tonemob.
You can also help out with your gear buying habits by purchasing stuff from Tonemob.com/reverb Tonemob.com/sweetwater or grabbing your guitar/bass strings from Tonemob.com/stringjoy
Release your music via DistroKid and save 7% by going to Tonemob.com/distrokid