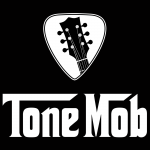 Episode 130: -We get off in the weeds in this one! There was water sprayed, people ridiculed, advice given and who the heck knows what else. We also talk a little Tolkien. Make sure you check out Clint and Taylor's guitar pedals at Deepspacedevices.com
If you just need more Tone Mob in your life, there are many, many more hours of listening over on Patreon!!
Make sure you check out this week's fine sponsors, Gunstreet Wiring Shop, Sinasoid, and Stringjoy!
Last, but not least there is Tonemob.com/reverb for putting some wind in the sails on every purchase you make through Reverb. It costs you nothing extra and helps out tremendously.
Listen on iTunes
Listen on Spotify
Listen on Soundcloud
Listen on Stitcher