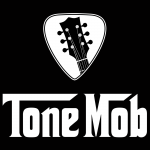 Hey everyone! It is time for a tasty bonus episode featuring my dude Chris DeMakes from the band Less Than Jake, and his show, Chris DeMakes A Podcast. We had a most excellent chat about his musical history, his gear over time, the concept behind his podcast and a whole lot more. Give it a spin, I think you'll really enjoy it.
The band's website is https://lessthanjake.com/
TEXT ME (503) 751-8577
Support the show and get extra episodes over at Patreon.com/tonemob.
You can also help out with your gear buying habits by purchasing stuff from Tonemob.com/reverb Tonemob.com/sweetwater or grabbing your guitar/bass strings from Tonemob.com/stringjoy