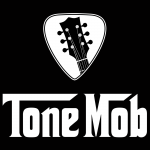 Hey, would ya look at that? Mr. Fallon and Mr. Benson are back on the podcast for another episode of total nerdery and Dad-like speculation about the weather and housing market.
This was a very special episode spurred on by Brian, and I'm so glad he had the idea. This was an absolute blast. Enjoy!
Check out Brian's music right HERE or wherever you get your tunes. In addition to his solo work, he was also part of a little thing called The Gaslight Anthem. You may be familiar, and if your aren't you should go ahead and get familiar.
You know I have much love for Chris's work, but if that has somehow escaped you. check out his amplifiers at Bensonamps.com
TEXT ME (503) 751-8577
Support the show and get extra episodes over at Patreon.com/tonemob.
You can also help out with your gear buying habits by purchasing stuff from Tonemob.com/reverb Tonemob.com/sweetwater or grabbing your guitar/bass strings from Tonemob.com/stringjoy