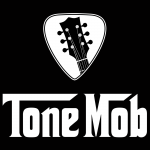 My dude Shelby has returned!! He came on the show quite a while ago back when he worked at a little place called Chicago Music Exchange. He has since struck it out on his own, and created a company called Black Bobbin which is doing some really awesome stuff. We talk about what he has been up to, how the guitar industry is changing, the challenges with starting a guitar shop during the pandemic, and a whole lot more!
Check it out at https://blackbobbin.com/
Here is the American Cyclops Pre-Save link
TEXT ME (503) 751-8577
Support the show and get extra episodes over at Patreon.com/tonemob.
You can also help out with your gear buying habits by purchasing stuff from Tonemob.com/reverb Tonemob.com/sweetwater or grabbing your guitar/bass strings from Tonemob.com/stringjoy