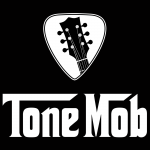 On today's podcast I'm talking to Alex Gaziano of Science Amps. The dude makes fantastic looking and sounding guitar amplifiers out of Seattle, Washington.
We dive into the wacky supply chain that we have these days, the crossover of classic amp designs, the BOSS line selector, his own personal amplifier journey, Neil Young's amp knob turning robot and a whole lot more!
Check out his work at his Website
TEXT ME (503) 751-8577
Support the show and get extra episodes over at Patreon.com/tonemob.
You can also help out with your gear buying habits by purchasing stuff from Tonemob.com/reverb Tonemob.com/sweetwater or grabbing your guitar/bass strings from Tonemob.com/stringjoy
Release your music via DistroKid and save 7% by going to Tonemob.com/distrokid