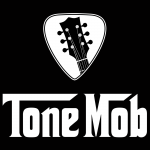 Episode 110:
Today, I sit down with Nashville based Alt-country troubadour Boo Ray and talk about resonator guitars, his path to sobriety, how there is only one Keith Richards, Greer Amps and the current state of country music.  It is a great episode and Boo is a ton of fun. Check his stuff out at BooRayMusic.com
Don't forget to show our awesome sponsors some love. Sinasoid, and Gunstreet Wiring Shop make this whole thing possible.
Last, but not least there is Tonemob.com/reverb for putting some wind in the sails on every purchase you make through Reverb. It costs you nothing extra and helps out tremendously.
Listen on iTunes
Listen on Spotify
Listen on Soundcloud
Listen on Stitcher