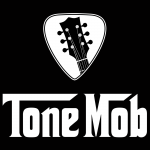 Episode 108:
Have we got a treat for you today! Alex sat down with me and we talked about our mutual love of 80s Les Pauls, his multiamp/multiboard rig, using a guitar to get keyboard sounds, and our mutual distaste for wah pedals. Make sure you give it a listen and then slide over to check out his latest project, Dead Swords.
Don't forget to show our awesome sponsors some love. Sinasoid, and Gunstreet Wiring Shop make this whole thing possible.
Last, but not least there is Tonemob.com/reverb for putting some wind in the sails on every purchase you make through Reverb. It costs you nothing extra and helps out tremendously.
Listen on iTunes
Listen on Spotify
Listen on Soundcloud
Listen on Stitcher