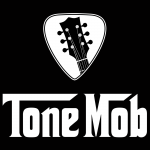 Episode 106:
This was an absolute blast. I talked with Sadler about touring with vintage guitars, what it is like playing with Jason Isbell, life as a musician, Hootie and The Blowfish and of course, BBQ. Check him out at SadlerVaden.com and on tour next year with Jason Isbell and The 400 Unit.
Don't forget to show our awesome sponsors some love. Gunstreet Wiring Shop and Keeley Electronics make this whole thing possible.
Last, but not least there is Tonemob.com/reverb for putting some wind in the sails on every purchase you make through Reverb. It costs you nothing extra and helps out tremendously.
Listen on iTunes
Listen on Spotify
Listen on Soundcloud
Listen on Stitcher