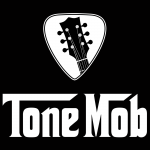 Alex has returned! He came on the podcast way back in 2016, which is like, an entire lifetime ago!
Coppersound Pedals had the opportunity to develope a pedal with none other than Jack White himself. (White Stripes, Raconteurs, Third Man Records….. Yeah, that Jack White.) So we go over what has changed since the last time he came on, and then he went into the weeds about the process behind the TripleGraph.
This is a great listen. Enjoy!
Check out Coppersoundpedals.com for all their stuff.
Check out Pedalraffle.com for info on the large rig giveaway.
Support the show and get extra episodes over at Patreon.com/tonemob.
You can also help out with your gear buying habits by purchasing stuff from Tonemob.com/reverb or Tonemob.com/sweetwater